Principal's Corner
Mrs. Karen Loper, Ed.S.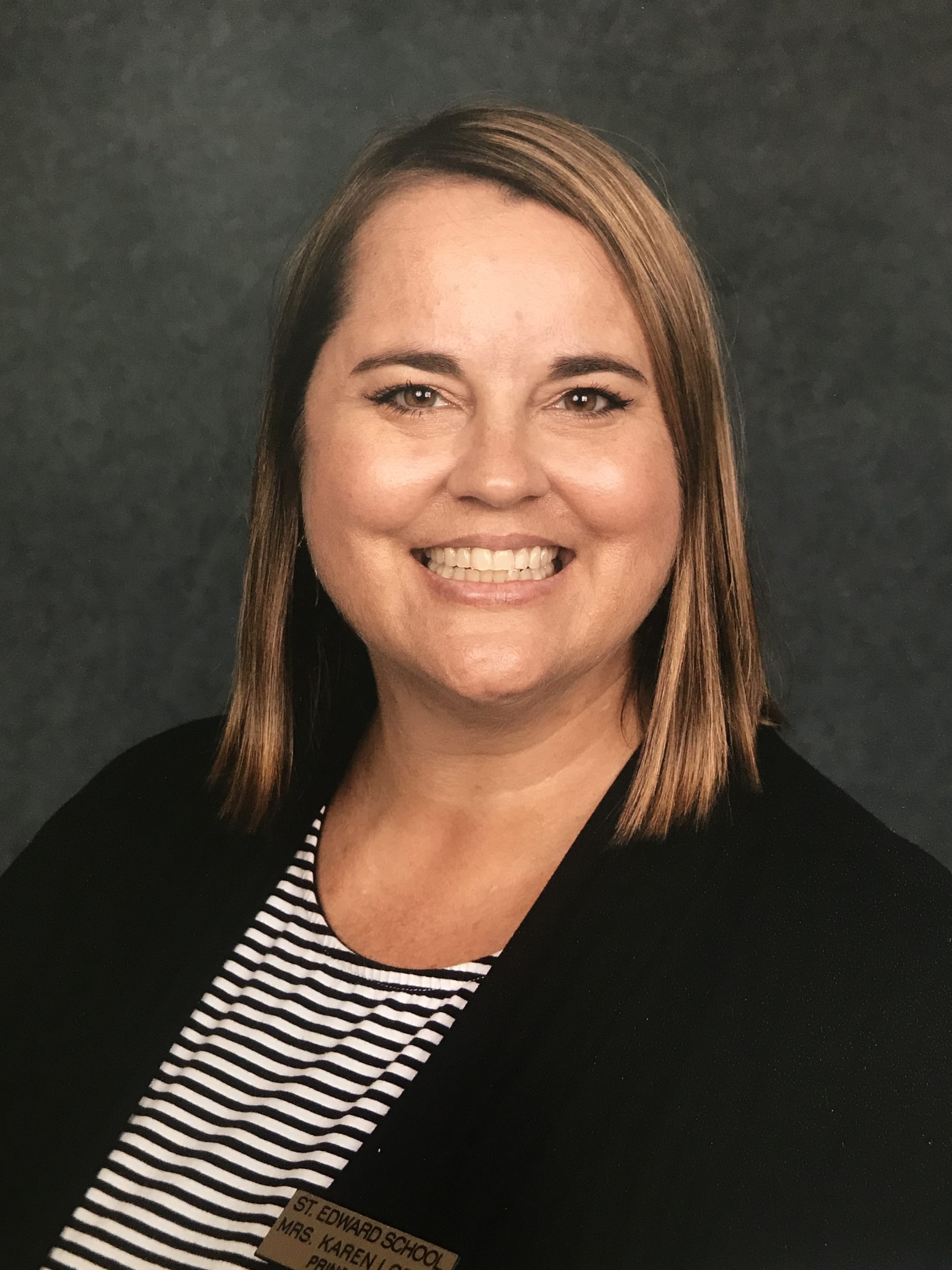 Let everything you do, be done in love
1 Corinthians 16:14  
Greetings!
It is an honor and a privilege to serve as the principal of St. Edward School. I am extremely proud of the great things that are happening at St. Edward and I love my job. Our community, our faith, and our relationships are strong and we are committed to academic excellence!
I bring 23 years of educational experience to my leadership position and I am currently pursing my Ph.D. at Bellarmine University. My doctorate dissertation is focused on family literacy and social-educational change. I anticipate defending my dissertation in the Spring of 2024!
At St. Edward School we are fostering an educational setting in which all students have the resources available to be successful through
faith rooted in Catholic beliefs,

positive relationships,

differentiated instruction,

resources for teachers, and

high expectations
I am happily married with two young adult children. I love music and dancing, hiking and camping, and spending time with my family and friends.
At St. Edward, we live our mission, In Christ, we inspire, prepare, and create leaders. If you would like to schedule a tour, please call the school office at (502) 267-6633. It would be my pleasure to show you why every day is a great day to be BRAVE, be STRONG, be YOU!
Kindest regards,
Mrs. Karen Loper, Ed.S.
You can follow THE BRAVES on Facebook, Instagram and the SES Braves app for iPhone and Android